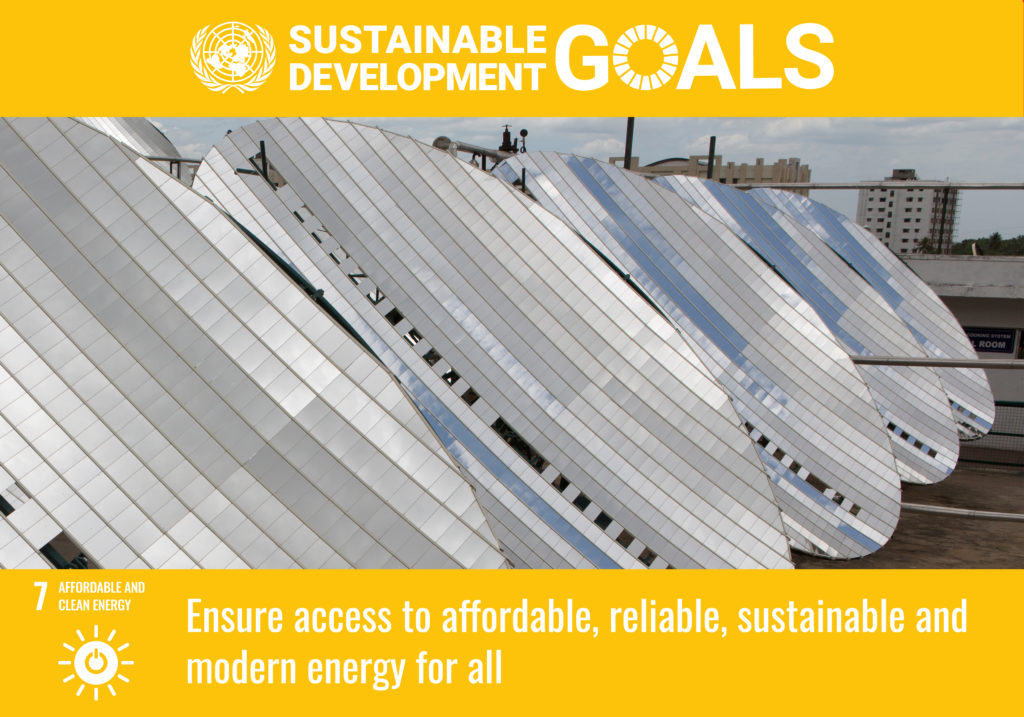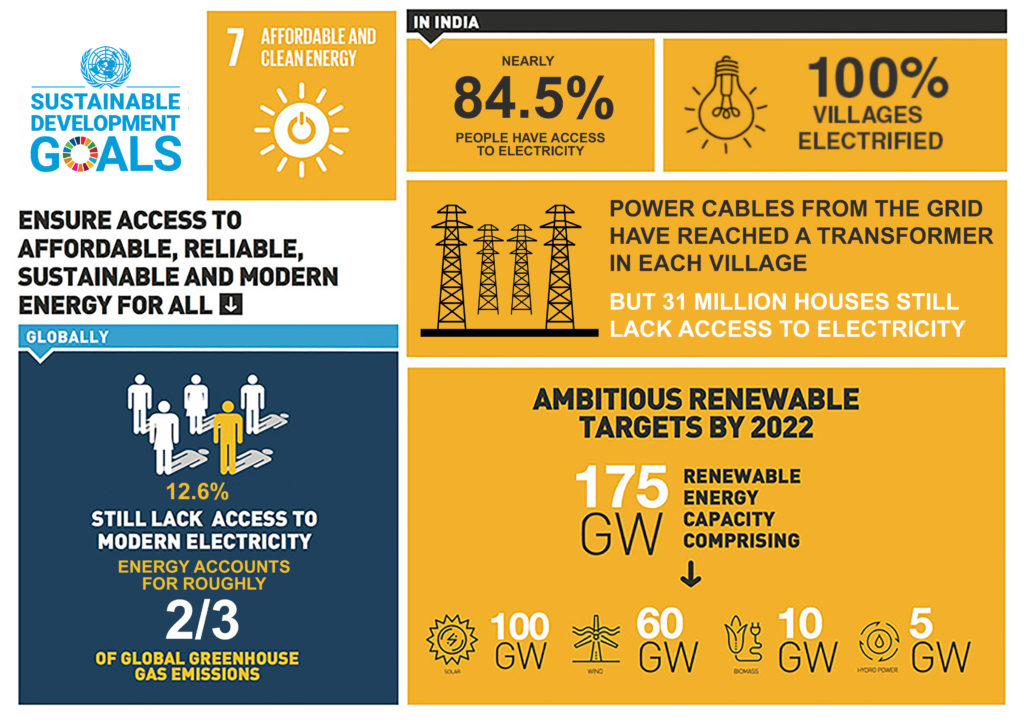 840 million people still live without electricity and 87 percent of them are in rural area.
40 percent of the population lack clean cooking fuel and technology.
PM Shri Narendra Modi dedicates Rewa Ultra Mega Solar Power project to the Nation
"Economy or Ecology' is not a dilemma. They do not compete. They are complimentary . Bright and Sunny example is ' Solar Project" . SDG-7 ( cleann energy ) and SDG-13 ( Climate Action) Under PM Modi's government, priority is Environmental protection as well as Ease of Living. SDG-3. ( Good Health and Wellbeing ) The Prime …
Unnat Jeevan by Affordable LEDs and Appliances for All
The right brightness of light is important for the health of our eyes. Saving electricity reduces use of fossil fuels in powerplants of India, there by reducing air pollution and keep us heathy -SDG3. Unnat Jyoti by Affordable LEDs for All (UJALA) was launched by Prime Minister of India Narendra Modi on 1 May 2015.